Dynamic Tunable White 24V LED Light Series 
Adaptation To The Human Circadian System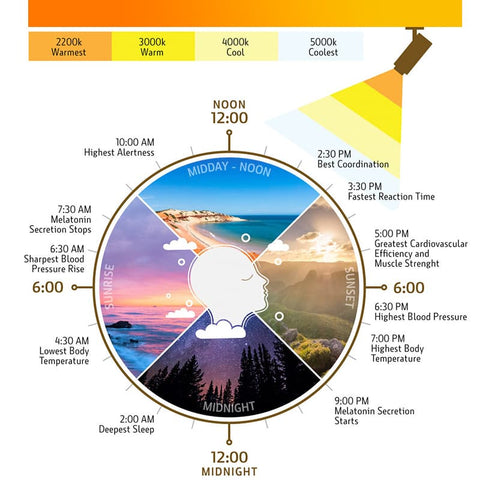 More relevant research, the color temperature of light affects our circadian rhythm, and we need different color temperatures at different times and in different scenarios, so that we can achieve the best state. Then the traditional LED technology cannot support the adjustment of light color temperature. So it is very important to support tunable white and dimmable bulbs. It's the equivalent of buying a lamp but owning 2 bulbs.
TILLUME developed led tunable white from 2014, rich experience of customized CCT which is suitable for most people. And High CRI, High light efficiency is our key advantage, then light color is near same as sun light.
Our light can deep dim CCT from 2000K to 6800K, which is cover all the CCT of a day. It is better than regular products, which is 2700K at lowest CCT. 
Best Partner Of KNX, DMX and Dali system
As an advanced home automatic system, the KNX, DMX and DALI system is expensive to build. If our lighting system is only single color light, it will not be able to create a sense of luxury in the living space. This will also greatly reduce your returns. So we have developed a series of led lights with dim to white function, such as tunable white led spot, tunable white led strip and other products to match your KNX, DALI and DMX system.
The whole series led lights support digital dimming technology, whatever it is KNX or DALI, it can be perfectly compatible. Low-voltage constant current power supply technology, avoids color difference when dimming and color matching, safer and easier to use.  All of them is 1%-100% dimmable by most of DALI and KNX brands