Deep Tunable White MR16 Style LED Spots Module | 4W+4W
Feature
TILLUME Deep Tunable White LED Spot enables a previously unprecedented color temperature range from 2200 K to 6500 K and thus ensures the optimum light color in every application.
1. Classic "tunable white" (the separate adjustment of the brightness and the color temperature)
2. Circadian color gradient throughout the day, the healthy one, the biorhythm adapted light colors
3. Bright daylight during the day and a cozy warm color temperature in the evening
All of these functions can be optimally implemented with a suitable KNX or DALI dimmer. In addition, the spots are also suitable for PWM dimmers.
Another advantage is the compact design of the spot, because it can be easily into a conventional recessed spotlight/mounting ring for use MR16 bulbs. Due to the incomparably compact Aluminum housing, which also serves as a heat sink, is suitable spot module perfect for use as a retrofit solution.
Technical Data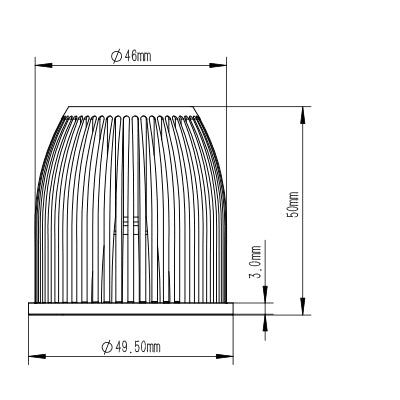 Operating voltage: 24V DC
Max. current consumption: 0.33 A
Max. power consumption: 8 W
Luminous flux: approx. 710 lm (combined)
Color temperature: 2200K - 6500K
Color rendering index CRI: >95 Ra
Beam angle: 60 degrees
Dimmable: Yes, up to 1% with the appropriate PWM dimmers
Chip type: COB
lifetime: >50,000 hours
Operating temperature: -25 degrees Celsius to +60 degrees Celsius
Storage temperature: -40 degrees Celsius to +80 degrees Celsius
Dimensions: 50 mm with a diameter of 49 mm
Connecting cable: 3 wires and 150 mm length

Related Products