24V RGBWW LED Spot Module | Expert Class
Feature
TILLUME RGBWW-LED spot is the perfect solution for accent and effect lighting as well as for daily use in any installation situation. Whether private, commercial or event application - the RGBWW spot can be used in many ways.
R,G,B had designed a suitable brightness to support white balance. When Red, Green and Bulb Light Channel turn on 100%, the mixtured light is White Color.
The functions can be optimally combined with a suitable KNX, DMX or Realize DALI dimmers. In addition, the spots are also suitable for PWM dimmers from Loxone, Homematic and Dresden Electronics.
Another advantage is the compact design of the spot, because it can easily be used in a conventional recessed spotlight/mounting ring for MR16 lamps. Due to the incomparably compact aluminum housing, which also serves as a heat sink, the spot module is perfect for use as a retrofit solution when converting an existing 12V to 24V system.
Technical Data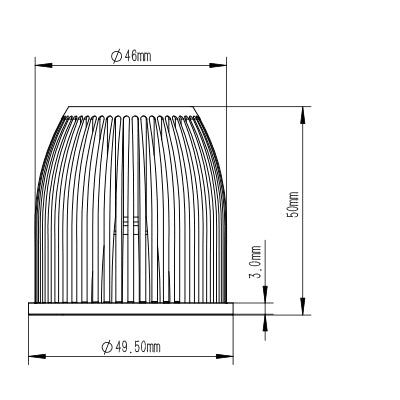 Operating voltage: 24V DC
Max. current consumption: 0.31 A
Max. power consumption: 7.5 W (combined)
Luminous flux: approx. 400 lm (combined)
CCT:  2850K @ Warm White Channel and 5000K @ RGBW all Channel on
Color rendering index CRI: >90 Ra (WW Channel)
Beam angle: 60 degrees
Dimmable: Yes, up to 1% with the appropriate PWM dimmers
Chip type: COB
lifetime: >50,000 hours
Operating temperature: -25 degrees Celsius to +60 degrees Celsius
Storage temperature: -40 degrees Celsius to +80 degrees Celsius
Dimensions: 50 mm with a diameter of 49 mm
Connecting cable: 5 wires and 50 mm length